Maszyna jest automatyczną specjalną linią produkcyjną używaną do kątowego znakowania stali, dziurkowania (okrągły / okrągły otwór, owalny / szczelinowy otwór) i ścinania głównie w dziedzinie kątowego stalowego przemysłu wieżowego , elektrycznych urządzeń zasilających, magazynów konstrukcji i konstrukcji stalowej branże budowlane itp .
T
jego maszyna składa się głównie z poprzecznego przenośnika, obrotowego systemu załadunku, przenośnika dosuwu, wózka podawczego CNC, jednostki wykrawającej, jednostki znakującej, zespołu tnącego, przenośnika wyładowczego, a także systemów hydraulicznych, elektrycznych i pneumatycznych itp.
Cecha produktu:
Prędkość podawania i prędkość wykrawania są bardzo szybkie, co znacznie poprawia wydajność produkcji. Dla kątów 50 × 50 × 4mm może on przetwarzać od 9 do 10 ton na 8 godzin.
Kątownik dociskowy, wózek podający NC , urządzenie podtrzymujące materiał i pazury mocujące to dostęp do krajowej ochrony patentowej.
Przyjęcie sterownika modułu sterowania, serwomotor w żywieniu, o wysokiej skuteczności, trwałej obrabianego precyzją.
Funkcja programu jest idealna, już uzyskał patent krajowy, program jest bardziej praktyczny i potężniejszy.
Programowanie E asy, może instrukcja programowania, a także może korzystać z programu generowany przez Lofting oprogramowania .. Potrafię czytać pliki NC.1 generowane przez oprogramowanie TEKLA.
Wszystkie oznakowania, wykrawania i ścinania w automatycznej kompletności, wszystkie gotowe kąty mogą być rozładowane pneumatycznym urządzeniem obrotowym, aby zmniejszyć siłę roboczą.
Oznacznik przyjmuje zamkniętą ramę o dobrej sztywności.
Jednoostrzowe ścinanie, oszczędzanie surowca
Przenośniki podające wykorzystują podwójną prowadnicę liniową, a wózek jest najnowszym projektem, który zwiększa szybkość i dokładność maszyny.
S pecyfikacje:
Model
TAPM1010
Functions
punching, marking, shearing
Angle size(mm)
40×40×3~100×100×10
Max. punching (dia. × thi.) (mm)
Circular holes Ф26×10 (Q345)
Oval hole 22x50mm
Punching force (kN)
1000
Marking force (kN)
630
Shearing force (kN)
1200
Max. length of blank (m)
10 or 12
Max. length of finished (m)
8
Qty. of punch on each side (piece)
3
Qty. of marking group
4
Character size (mm)
14×10×19
CNC axis
3
Shearing mode
Single blade shearing
Angle feeding speed (m/min)
80
Programming mode

Lofting software or instruction program
Overall size(mm)
25000×6500×2500
Net Weight of machine(kg)
About 14300
Working conditions:


Working environment:
Working temperature:
-10ºC ~ 40ºC
Voltage:
380V, 50Hz, 3 Phase
Fluctuation of voltage:
±10%
Air supply:
1 MPa
Processing precision (The allowable tolerance):
1.
Two adjacent hole deviation of the same group
±0.5mm
2.
Two not adjacent hole deviation of the same group
±0.7mm
3.
Hole deviation of two adjacent group
±1mm
4.
Stadia (Distance from central of hole to edge )
±0.7mm


Główne składniki:
No.
Name
Brand
Main Electric Components
1
PLC
Japan YOKOGAWA
2
Servo Motor
Japan YASKAWA
3
Servo Driver
4
Business Computer
China Lenovo
5
Photoelectric Switch
AUTONICS
6
Low-voltage electrical parts(Switches,Push button,
Breaker,Indicator light, Contactor switch and so on)
German SIEMENS
7
Proximity Switch(N.O)
AUTONICS
8
Proximity Switch(N.C)
AUTONICS
9
Power Supply
China Aerospace
Main Hydraulic Components
1
Hydraulic Valves
Italy ATOS
2
Vane Pump
America DENISON
Main Mechanical Components
1
Linear Slide
HIWIN
2
Ball Screw
HIWIN
Main Pneumatic Components
1
Punching Unit
Padding Block Cylinder
Japan SMC or AirTAC
2
Magnetic Switch
Japan SMC or AirTAC
Jeśli jakikolwiek model części zostanie zaktualizowany lub zmieniony, obiecujemy użyć części tego samego poziomu jakości, aby ją zastąpić.
Każda zmiana będzie oparta na pisemnej formie uzgodnionej przez każdą ze stron.
Lista części zamiennych T
APM
1010
:
No.
Name
Material
Qty.
Remark
1
Punch head
T10A
1 set
Including installed in machine
2
Cavity die
T10A
1 set
Including installed in machine
3
Upper blade
9CrSi
2
Including installed in machine
4
Nether blade
9CrSi
3
Including installed in machine
5
Punching mould
ZG45
5
Including installed in machine
6
Punch head pole
T10A
5
Including installed in machine
7
Punching screw nut
40Cr
5
Including installed in machine
8
Upper claw
T10A
2
Including installed in machine
9
Nether claw
T10A
2
Including installed in machine
10
Character box
T10A
5
Including installed in machine
11
Character(numbers+letters)
TAPM1010.5-12
2 sets
Including installed in machine
12
Proximity switch
Normal open
1
AUTONICS
13
Proximity switch
Normal close
1
AUTONICS
14
Photoelectric switch
1
AUTONICS
15
O ring + Combination pad
1set
16
Inner hexagon spanner
1 set
17
300mm adjustable spanner
1
18
150mm Screwdriver (- /+)
2
19
Spanner for punch head
1
Manufacturer made
20
Spanner for double nipple
2
Manufacturer made
21
Standby paint
1 pail
22
Operation Manual
2 sets
Stemple i matryce, które dostarczamy tylko do testowania użytkowania maszyn, jeśli potrzebujesz różnych średnic, zamawiaj samodzielnie.
Lista pakowania TAPM 1010 :
| | | | |
| --- | --- | --- | --- |
| No. | Name & Specification | Qty. | Remark |
| | Main machine | 1 | |
| | Hydraulic pressure station | 1 | |
| | Electric cabinet | 1 | |
| | Operation cabinet | 1 | |
| | Blank material rack | 4 pcs | |
| | Overturn loading rack | 4 pcs | |
| | Infeed NC carriage | 1 | |
| | Loading conveyor | 14m | |
| | Unloading conveyor | 12m | |
| 10 | Spare parts | 1 box | Refer to Spare parts list |
| 11 | Spare part list | 1 set | |
| 12 | Operation Manual | 2 sets | |
| 13 | Attachment drawing | 2 sets | |
| 14 | Certificates | 1 set | |
| 15 | Packing list | 1 set | |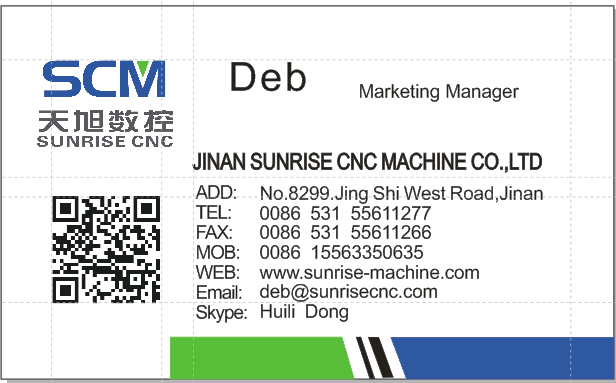 Kategorie o produkcie : Wykrawarka > Linia do wykrawania z wykrawaniem kątowym